Welcome to our website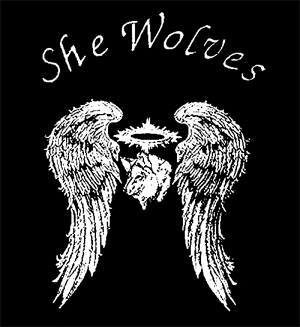 "She Wolves" is a motorcycle riding organization made up of female motorcycle riding enthusiasts of goodwill who agree to the basic principles of the organization, namely, safe riding, honesty, integrity and genuine caring about the members of the "She Wolves" riding club.
The "She Wolves" Motorcycle Organization was not only created to provide an opportunity for sisters and friends to ride together in a safe fun environment, but whose primary cause is to raise money for our main charity foundation the "Matheny Cerebral Palsy Group Home For handicapped individuals located throughout NJ. The main school and hospital is located in Peapack, NJ.
Our sisters and friends also support other charitable organizations by riding together with them to raise money for other charities, such as feeding under privileged families, cancer, diabetics, autism, Toys For Tots, and the Kelsey Run. "She Wolves" was founded and is supported by WEMA Senior Strategies by President and owner Marilyn Weshnak. If you feel you would like to ride for a worthy cause contact us through our email address shewolves876@gmail.com. You can also follow us on our face book page.